I hope you all enjoyed your Christmas despite the restrictions. This is my last post of 2020 so I thought chat to you about what this past year meant for my greeting card business and for me personally. This post is a bit more personal and serious than usual, but you'll get to know me a bit better by seeing that side of me 🙂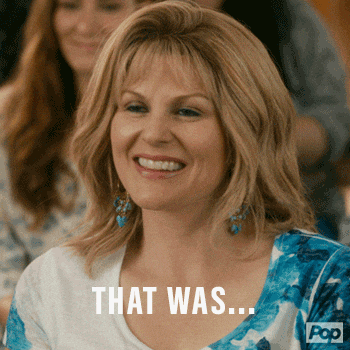 We all faced challenges of one type or another during this weird year. I was lucky enough not to lose anyone to the pandemic. I did worry a lot about my parents though, particularly my Dad's health which makes him especially vulnerable even if he just gets a cold, never mind something as serious as the coronavirus. He's now been one of the first to get the vaccine so that's a bit of comfort to me.
There have been some things that turned out well for me though, so it wasn't all bad. So rather than focus on all the negatives I'm going to tell you about some of the good stuff, especially as it relates to my greeting card business!
Working from home
I work part time at my day job and the first big change was that I started working from home during the first lockdown. My boss was actually brilliant as he'd already decided we'd both work from home a week before the lockdown was even announced, so we'd been taking stuff home and were more prepared than some.
This has actually worked out really well for both of us. Instead of working three full days a week in London, I now work every afternoon. This helps my boss as he has the support he needs everyday. And it's great for me, as I now get every morning to work on my greeting card business! I've loved the consistency of this and I think it's really helped me to take the business more seriously. It's also meant I can get orders turned around and posted quicker, which is good for my customers too 🙂
Trying new things in my greeting card business
I'm really NOT a phone person, I'd never used FaceTime before this year and I've always tended to avoid cameras and video as much as possible. This year though, there was often no other way to stay in touch with the people most important to me. As a result I've gotten more comfortable with calling people and hopping on Zoom or FaceTime video calls. This has also made me slightly less terrified of being on camera or video which has been positive for my business as well as my social life… I even did an Instagram Live video where I was interviewed about my greeting card business! That would have been inconceivable to me a year ago 😱
Since then I've noticed that when I post a photo on Instagram with myself in it, I get a lot more people jumping in to comment. So I'm planning to be braver next year and get on camera more. That way I can get to know you and my other customers and followers a bit better as we chat more often.
This year I also decided to join a 'mastermind group' specifically for greeting card businesses. It's been one of the best things I've ever done for my business. I've learned a ton, found some new online buddies who understand what it's like, and really started to focus on growing my business and being much more professional.
Seeing the value in greeting cards
I always used to think that greeting cards were kind of frivolous. That designing them was a fun hobby for me, but not really contributing anything great to the world. This year has really changed my mind about that. People have really turned to greeting cards as a way of keeping in touch, sending love and celebrating with those closest to them when they couldn't be there in person. I've had from customers who have said how amazing it was to be able to send a personal message to someone special. This  has really reminded me that greeting cards play a key role in relationships when people can't be together.
I've even found myself sending more greeting cards than usual. If you subscribe to my newsletter you'll know that in the past I've tended to only give cards on the most special occasions, but this year has been different. It's been a brilliant way of reminding someone that you're still thinking about them even though you haven't seen them for what feels like AGES!
So now I'm really proud to be creating a product that makes people feel terrific! I've been working on my next collection for the new year and have really tried to design cards that will cheer people up and make them smile (or perhaps even giggle), whatever is going on. I can't wait for you to see it!

I really hope that this year also brought you a few positives as well as whatever challenges you had to face. Thank you for all your support throughout. Looking forward to chatting to you more in the new year. Let's hope that 2021 will be a bit less crazy!
Happy New Year!!!