With Father's Day coming up on 20th June 2021, I thought you might appreciate some personalised gift ideas for Dads. Show him your appreciation for all the years he drove you around, paid your way and sorted out your problems for you by giving him a present that is made specially for him!
I've tried to include a wide range of prices to suit all budgets, whether you really want to splurge or things are a bit tight right now. Some of the ideas contain affiliate links – this means if you click and buy I'll get a small commission. But it won't cost you anything 😇
Original gift ideas for Dads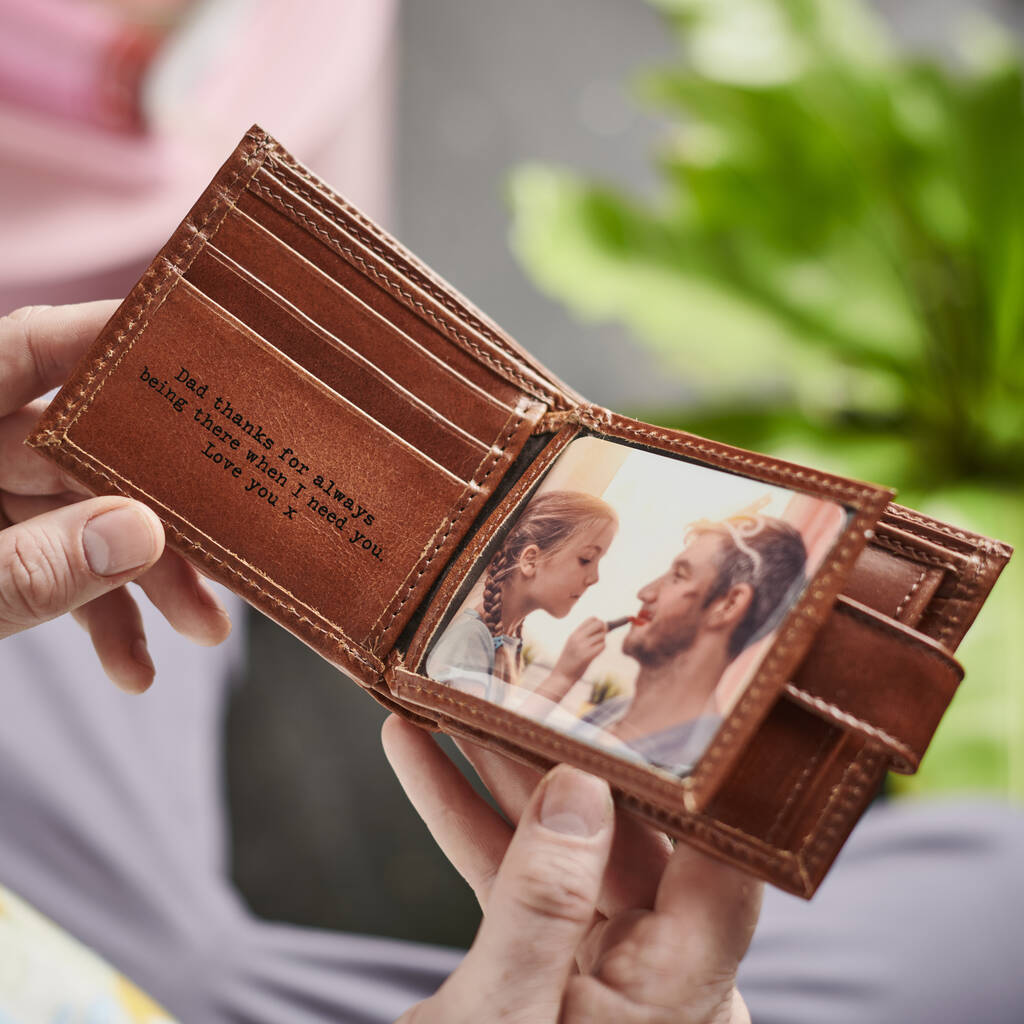 Treat your Dad to this personalised trim-fold leather wallet. It comes in a variety of colours, is made from buffalo leather and has RFID to stop his cards from being activated whilst in the wallet. You can also add a photo of you and your Dad in the photo sleeve if you like 😃
Or if your Dad likes a little tipple in his coffee, how about this coffee mug with a hip flask attached? It can be personalised with his initials on the strap.
Perhaps your Dad would appreciate a set of personalised BBQ tools.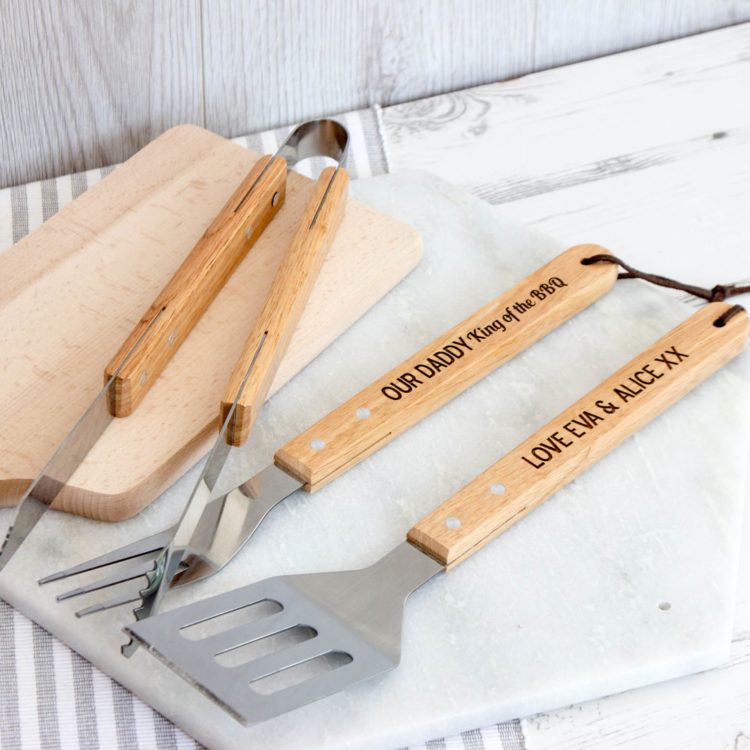 Ideas for Dads who like to DIY
These DIY themed personalised gift ideas for Dads might be handy if he loves his tools 😁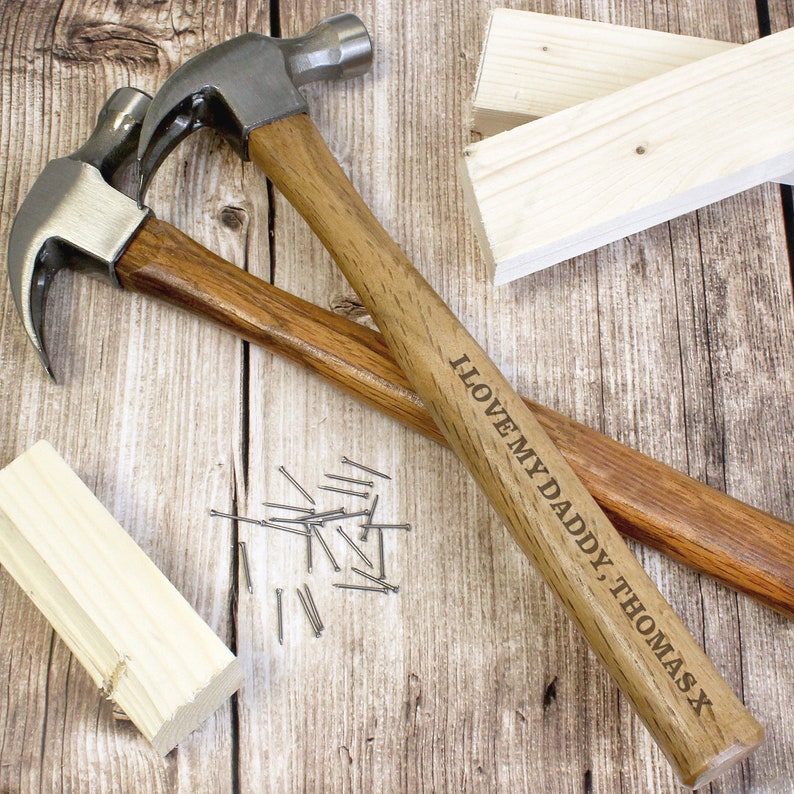 Gift ideas for Dads with a sweet tooth
Does your Dad have a sweet tooth? If so, there are so many options to have sweet treats personalised too. Here are just a few examples with a variety of price points…
I hope these have given you some good ideas to spoil your Dad with! Don't forget to order a Father's Day card too – click the image below to shop with free UK delivery.