Most of us in the UK loooooove our booze and it can make a very handy gift for Dads who are notoriously difficult to buy for. (If your Dad doesn't drink then you may want to skip this post…) I thought that while I research some gifts for my own Dad I'd share them with you here, as you are no doubt someone who cares about the cards and gifts that you give.
Of course not all alcohol themed gifts have to be actual alcohol so as well as actual booze I've found some other prezzies that I consider to be the best boozy gifts for Dads when a slightly more original route is needed.
What sort of booze does your Dad like? Mine is a brandy and beer man (not together…) There may be a slight bias towards these in my ideas but you can usually find something similar in the same shop for different types of drinks. So even if your Dad prefers whisky, wine, flamboyant cocktails or any other alcoholic beverages, you should still get some inspiration for him.
Actual boozy gifts
My parents don't have a lot of room in their house so getting him actual booze as a gift means they don't have to find somewhere to store it indefinitely. Here are some ideas I'm considering that offer something more than just the alcohol…
This Bucket of Beer from Prezzybox is more interesting than just beer. He'll have a range of snacks to munch on whilst sampling the ales – I'm pretty sure my Dad would love this. I quite often create my own hampers for my parents but this is already done for me.
This Dark Chocolate Gift Hamper from the Chocolate Trading Co is another strong contender. Rioja and dark chocolate… yum! Or maybe I'll suggest that my Dad gets this for me instead 😄 There's also a Milk Chocolate version with Merlot.
Personalised gifts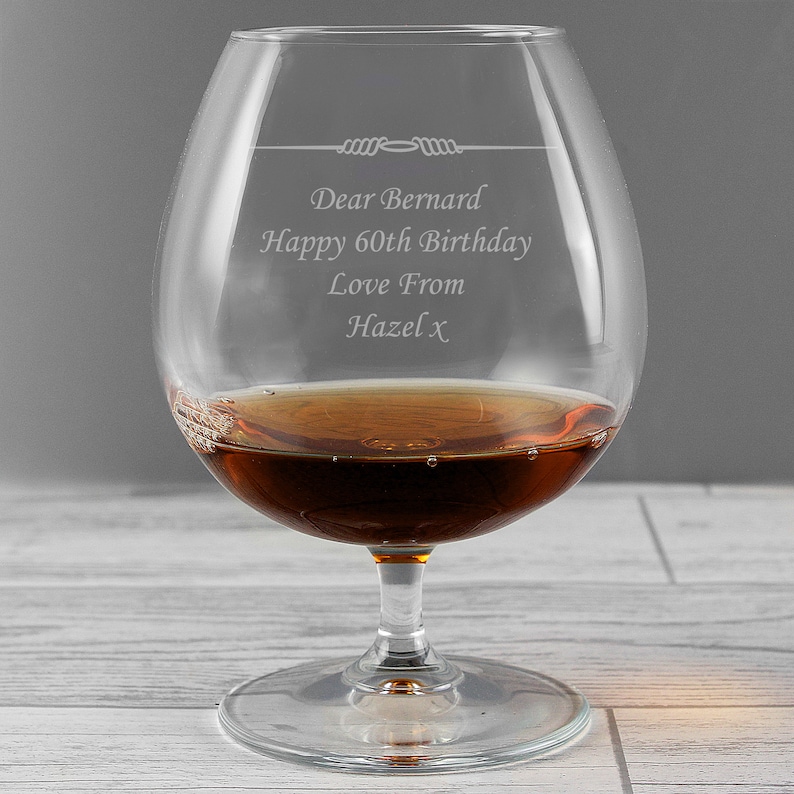 If your budget is a bit more modest then this personalised brandy glass by Personalisedpresentz on Etsy is a very thoughtful gift – or team it with a bottle of his favourite tipple so that he has a keepsake for when the bottle is empty. You could do the same thing with this personalised beer bottle opener from Not On The High Street.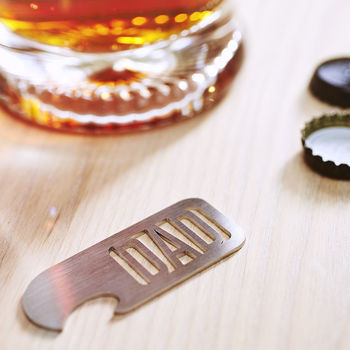 Other boozy gifts
This Brewery Tour and Tasting for Two from Prezzybox would be a terrific gift if you want something you can do with your Dad (once lockdown is over). I wish I'd found this a long time ago, as  I think my Dad would've loved this, but sadly I don't think his health is up to it any more.
If your Dad is a whisky fan then here's something else you could do together: play this Whisky board game that you've bought him! It says no drinking is required, but I'm pretty sure that's not a rule…


If your Dad is looking for a new hobby (or you think he should be) then this book, Master of Home Distilling, could teach him how to distill his own booze. It might also make him appreciate it more when you do buy him a bottle of something that actually tastes good! Or you could both give it a go and spend time together that way. There are also brewing kits you can buy for making various different types of alcohol so that's another option if expecting him to star from scratch seems like a step too far.
I hope these gift ideas are as useful to you as they were to me when I was doing my research for this post. Let me know if you get any of them for your own Dad and whether it was a hit or not – I'm always excited to hear from my readers and get feedback.
Finally, don't forget to get your Dad a card too – take a look at the range in my shop now.
In the spirit of honesty and openness, I wanted to let you know that a few of the links above are affiliate links. This means I could get a small commission if you click on them and buy, but it won't cost you anything. And I've not recommended anything I don't think is a terrific gift.