We all want to find great gifts to show our friends and family that we really do know and love them! But with birthdays and Christmas coming around every year it's easy to run out of inspiration… And of course if you're anything like me you need ideas NOW because you've not planned very far ahead! Here are some of my favourite websites to find gifts that are a little bit different and show that you've really put some thought into it, even if you have left it a bit late.
Just so you know, some of the links in this post are affiliate links. This means I might get a few pennies if you click on them and then buy something from that website. It doesn't cost you anything though and I'd never recommend a website I don't think is fantastic.
Great handmade gifts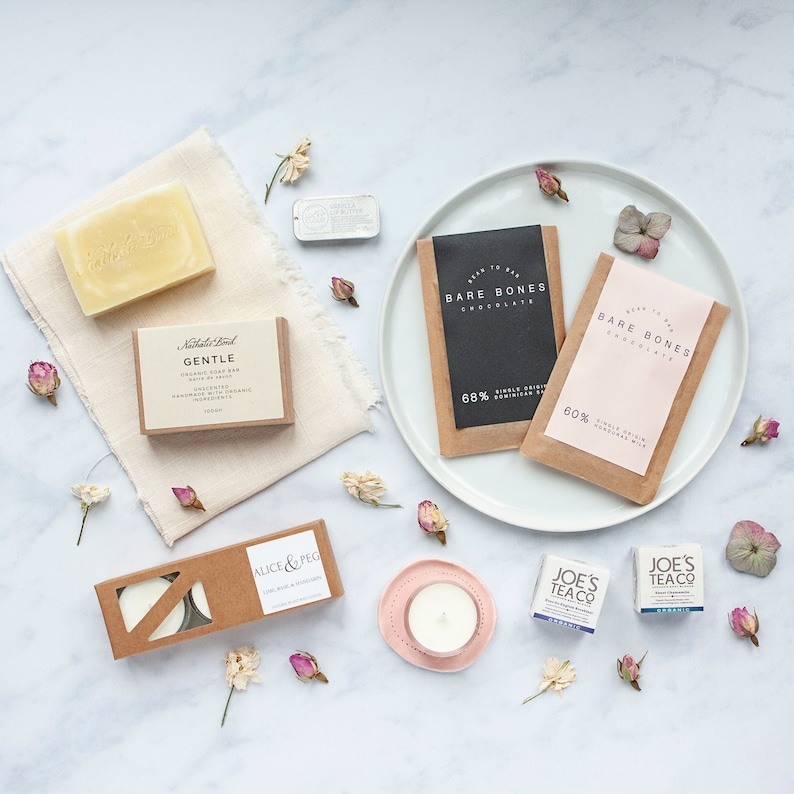 You won't be surprised to know that Etsy is one of my favourite places to shop for original gifts. They're the best for finding handmade and personalised presents for anyone and everyone. You can find products sold from around the world, but if you prefer to shop locally (and avoid international postage costs) you can narrow your search to your own country.
This Live the Little Things gift box on the right is one of the many presents I've bought off Etsy for friends and family.
Not on the High Street is another favourite of mine for handcrafted gifts. You'll find great gifts on there that you wouldn't find anywhere else (hence the name I guess!) A lot of their items are personalisable too.
Great gifts for kids
When I need to find presents online for my niece or other children, Prezzybox and Wicked Uncle are two of my favourites. Prezzybox has a great section specifically for Kid's Gifts and the whole Wicked Uncle specialises entirely in children's gifts. Another thing I really like about Wicked Uncle is that you can shop gifts within specific age ranges, which is very helpful. They also have categories which include Creativity, Adventurer, Educational and lots more. The only objection I have is their name… I'm an Aunt after all!
Other places to find great gifts
Pinterest is another place I often go to in order to get inspiration for interesting and original gifts. I have a number of different boards with ideas for gifts for different people – you can see my Pinterest boards here and follow them too if you'd like to use some of my ideas for your own gift giving 🎁
Yes I Want It is another favourite to find gifts that are a bit out of the ordinary and that you won't see everywhere. I mean, how cute are these mixtape USBs on the left?!
There are loads of other great websites that sell all sorts of lovely, and not boring, gifts too. I regularly publish blog posts on here, and these quite often feature original gift ideas and tips. Subscribe to my newsletter and you'll soon have the reputation of being that lovely person who gives the most terrific cards and gifts 😃 (and you'll also get 15% off when buying cards from my online shop!)