Fancy some printable Christmas gift tags? This week I wanted to give you something to say thank you for visiting my blog and all the other support you've shown me.
The gift tags designs are based on some of the illustrations I've done for my Christmas card collection so you can also buy a card to match too if you like.
To get your gift tags, just sign up as a VIP subscriber below. Next week, when I send out my monthly newsletter, you'll get your printable Christmas gift tags as well! If you're already a VIP then you don't need to do anything, they'll arrive in your inbox next week anyway!
My subscribers are really important to me, so I do my best to treat them well (they are VIPs after all!)
Why you'll love being a VIP!
When you subscribe you'll get access to a couple of other freebies immediately. Every so often I also send out an additional treat in the monthly newsletter. You'll also get a 15% discount off anything in my online greeting card shop (or 10% off in my Etsy store) – every time you shop!
When I release a new collection you will get other special offers too. Sometimes it will be a bigger discount, sometimes a free gift, sometimes another offer like BOGOF or similar. So it really is worth your while to sign up if you like my cards 😊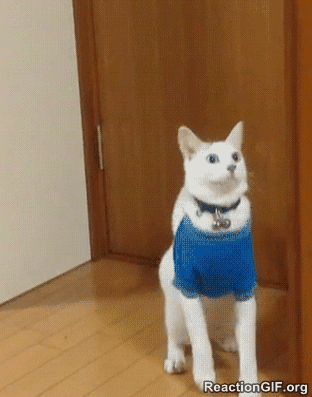 I only ever send out a newsletter once a month so you don't have to worry about getting inundated like the cat on the right! The only exception is when you first sign up. You'll get a few introductory emails within the first couple of weeks. This is just so we can get to know each other a bit better. After that it's just once a month. Because I'm all about the drawing, not the writing…
My newsletter will also update you on any new blog posts that I've added, as well as new products in my shop. And obviously you'll be the first to hear when I release a new collection!
Of course you can always unsubscribe if you decide you're no longer interested. Even if you just want to get your hands on the gift tags next week, you could unsubscribe as soon as you get them. But you'd be missing out 😉
So sign up now and enjoy your freebies. And I'll see you in your inbox next week with your printable Christmas gift tags – I can't wait!