Although we're in lockdown during prime holiday shopping time this year, online marketplaces like Etsy make shopping for thoughtful personalised gifts easy. And 2020 is a year that we really do want to show our favourite people how terrific we think they are, so ordinary gifts are not going to cut it!
While there are plenty of options for shopping online, I love Etsy because you can always find something that's a bit different from the usual. There are so many opportunities for personalising or customising gifts so that they're perfectly suited to that particular person you're buying for. There's nothing better than seeing someone's face when you've surprised them with the most thoughtful gift ever!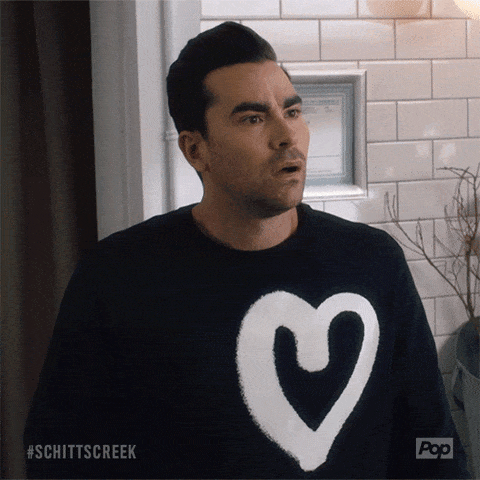 I've chosen some Etsy items that I think would make perfect personalised gifts to inspire you with your Christmas shopping. If you'd like more ideas you can take a look at Etsy's own Personalised Gifts Guide too. And just so you know, I've used affiliate links throughout this post. This means that if you click on one of the links and buy I may get a little commission for sending you there. It won't cost you anything extra though, and I've only chosen gifts that I'd be happy to give myself.
Personalised gifts
One of the easiest ways to make a gift more thoughtful is to personalise it. Whether it's adding the recipient's name or customising the present to reflect their likes (or dislikes 😝), it means you have to put a little thought into it and that's what makes it so special. Here are some suggestions…
This personalised oak photo frame is a perfect present for parents, grandparents, your other half or your bestie.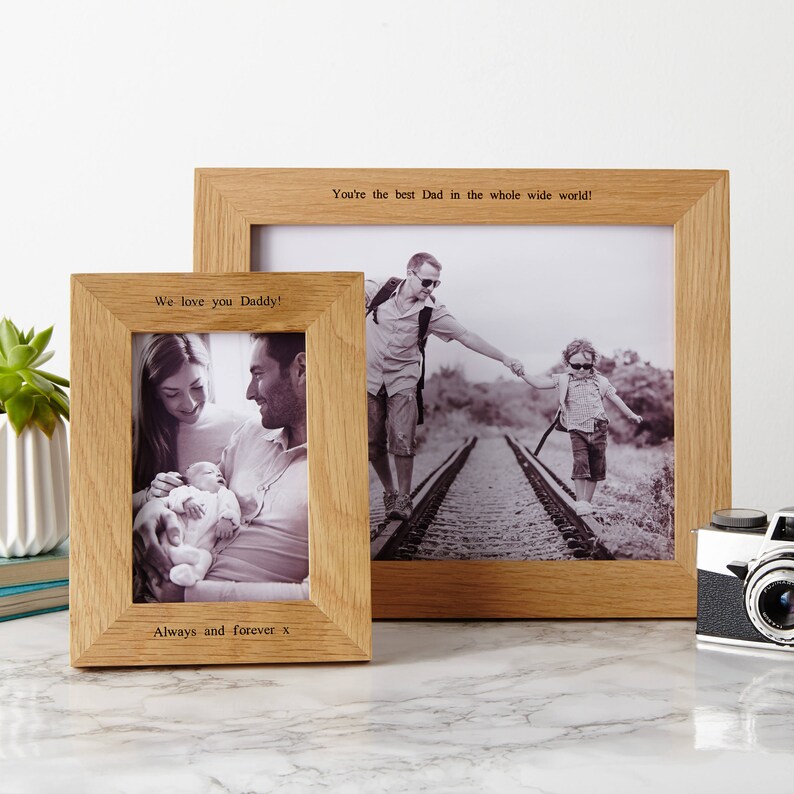 Particularly if you're not able to see much of each other right now (thanks coronavirus! 😠) having a photo framed with a message that says exactly what you feel is a great way to remind your favourite people that you're still thinking of them. I love how elegant and simple this frame is and if you're not the soppy type you can always add a funny message to make them chuckle whenever they read it!
This personalised barbecue tool set is another thoughtful gift I reckon could go down very well with a few members of my 'braai' obsessed family. I just need to decide who to give it to!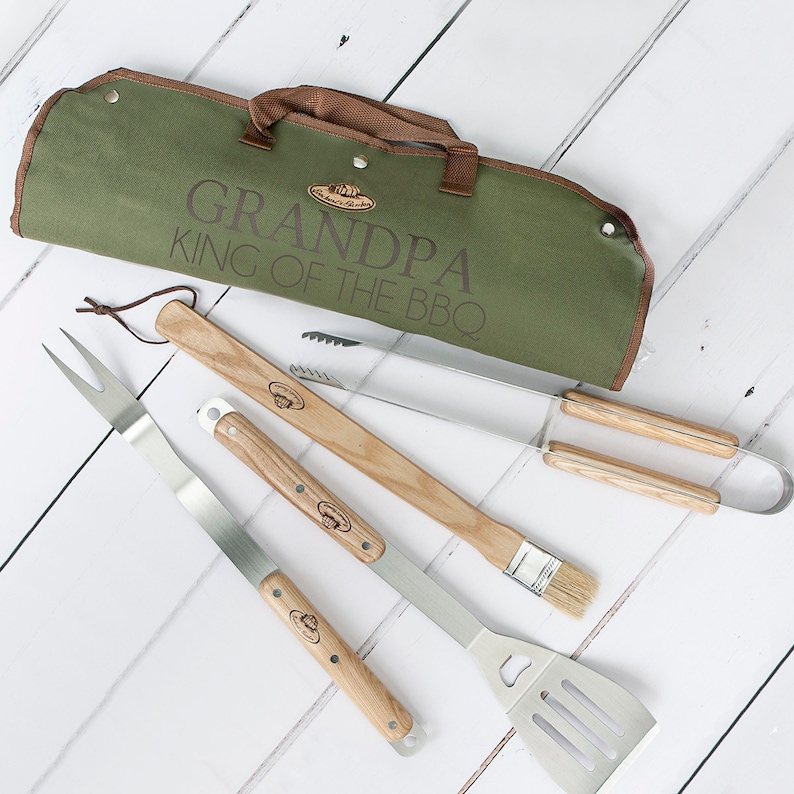 The personalised bag to keep the tools in is a great addition to make it that much more special.
Another gift that I think would be particularly thoughtful one of these personalised stationery sets. Perfect for stationery addicts! Staying in touch has become so much more important during 2020. And having gorgeous notepapers like the ones below will inspire them to keep it up during 2021!
How gorgeous are these sets from MadebyEllis on Etsy?!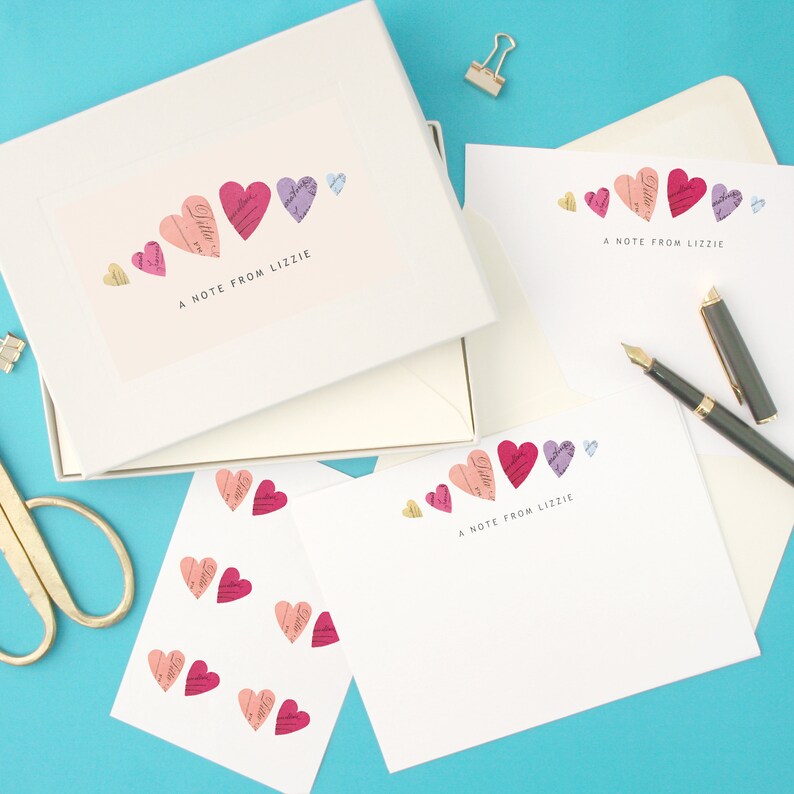 I can't decide whether I'd be more excited to give these sets or received them! 😍
Here's another idea that would make a very thoughtful gift for a teenager who loves their music.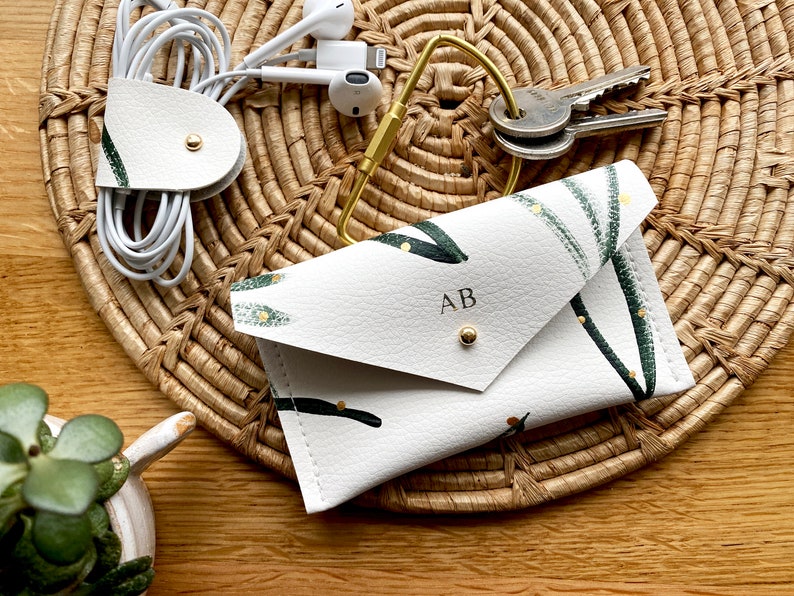 Love a gift that's both pretty and practical!
This next one's great for one of those people who have found themselves doing a lot of baking during lockdown. Whether you've done Zoom bake-offs together or just seen their yummy creations on social media, this personalised baking set would make a fabulous gift.
This kid's version is also great for those who've been helping their parents in the kitchen…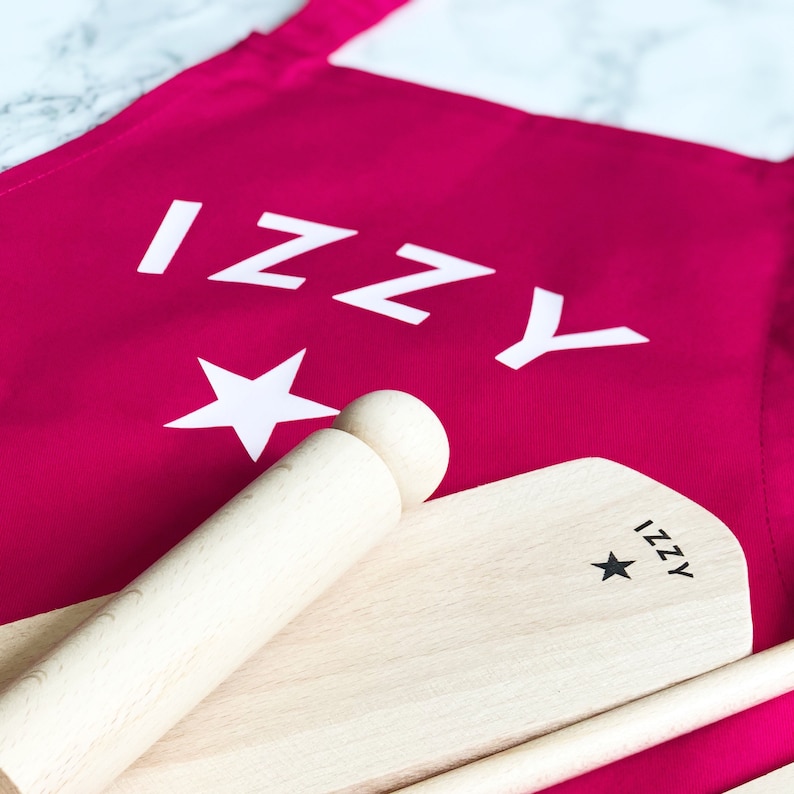 I know I'd love to get this stunning personalised oak bookend with the pretty vase insert – it would make a great gift for any book lover. Another present that is both useful and gorgeous looking 😍. It's so lovely I couldn't decide which photo to use, so you're getting both…
And finally, for the ultimate personalised gift you could order one of my custom cartoon family portraits – you can't get much more unique than that and grandparents in particular will love it. You could even add a frame yourself (if you're sure you know their taste) to make it even more special.
(I also do custom illustrations if you would like something especially bespoke.)
I hope this has given you some useful ideas. Finding perfect personalised gifts, even during lockdown, is a breeze on Etsy. Happy shopping!