It's no secret that I'm a huge music fan – I'm really missing being able to go to gigs during this pandemic (thought I do realise this is such a small thing compared to what a lot of people are going through). I also have quite a few friends who are just as music obsessed as I am, so this week I thought I'd write a blog post with ideas for gifts for music lovers.

Just so you know, this post contains affiliate links, which means if you click on a link and buy I may get a small commission, but it won't cost you anything.
Gifts for drummers
This wooden clock can be personalised if you fancy
Or how about one of these water bottles?
Gifts for guitarists
This pick wallet would make a great gift for a guitarist.
Or for something a bit more substantial, how about this personalised wooden guitar holder?
Romantic music gifts
Of course if this is an anniversary gift or something for your other half, you might need a gift that is a little more romantic. Here are some ideas for turning 'your song' into a personalised gift.
Or create a modern version of the old school mix tape… it doesn't get much more romantic than that – you can even include photos or scans of other special memories.
Other gifts for music lovers
And for gifts that are less specific, here's a selection of all sorts of great gifts for music lovers.
Here's another mix tape idea. This one comes with a personalised message and a code for a Spotify playlist featuring songs from their birth year – such an original idea!
Or how about this for that person who 'knows' their taste in music is better than anyone else's 😆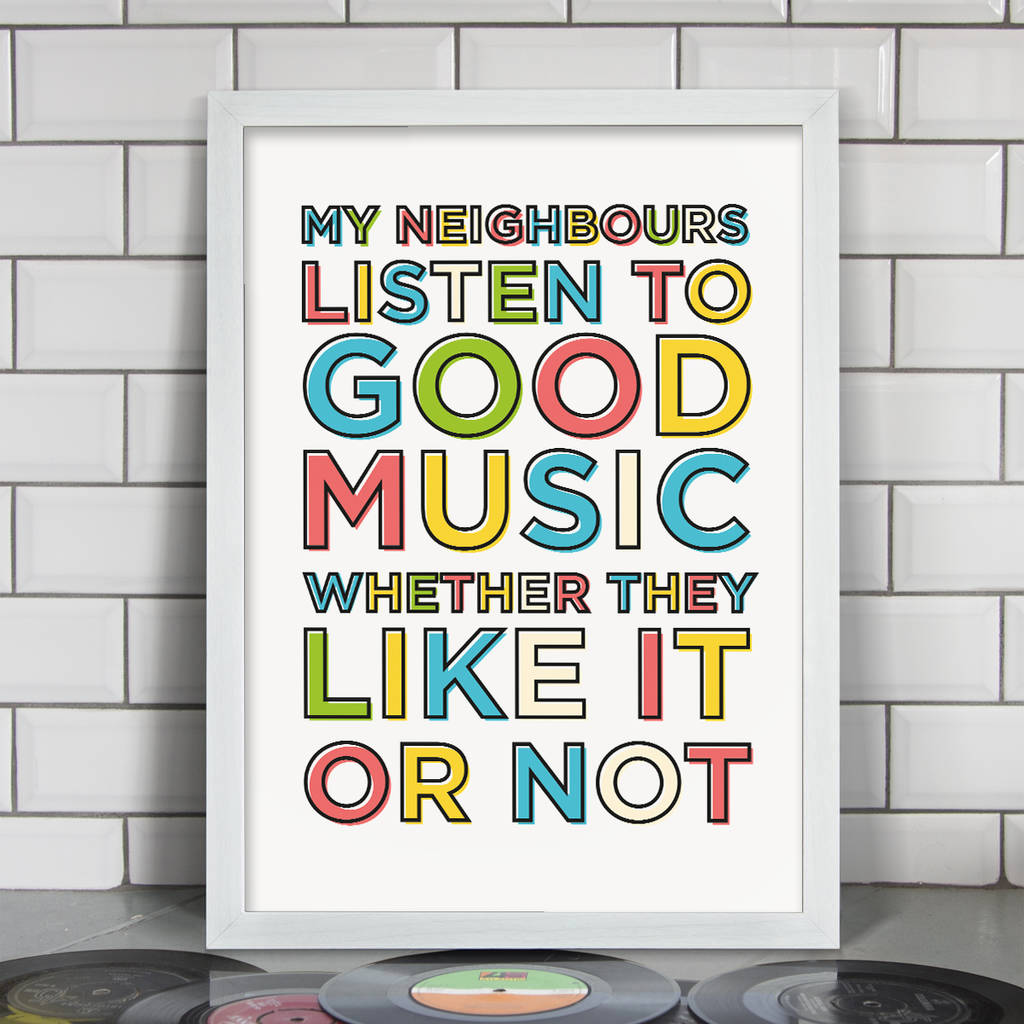 This game could be a real hit (sorry 😁) too!
I hope you found some inspiration in these ideas. In the end I found more ideas than I could reasonably fit into one blog post as there's so much out there for music lovers! 😃
You can also follow my Gifts for Music Lovers Pinterest board for more ideas.
And if you're looking for a card to accompany your gift, then why not take a look at my music themed greeting card collection. They're perfect for music fans. See some examples below…